Destruction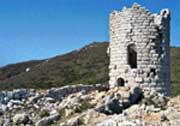 The largest destruction to the Greek lighthouse network occurred during the 2nd World War and specifically during the German's Armed Forces departure from Greece.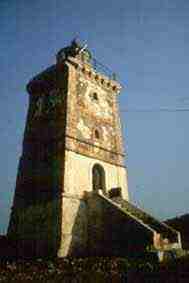 STONE GREEK LIGHTHOUSES (watch video)
In 1940, there were 206 store lighthouses while till the end of the War only 19 remained functional.
The old lighthouse in Patras harbour

The first attempt of restoration of the network had been made in 1945, and continued till the mid 50s . Approximately 80 lighthouses were rebuilt the rest were left to their own demise.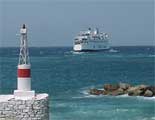 Lightbeacons took their place. They were much more cheaper, easier to be placed and maintained. Due to these facts 1.188 of lightbeacons are used in all the important Ocean areas.