During 1850's decade as the development of a small harbor began - in the same place where the modern harbor of Alexandroupolis is located- , the need of a lighthouse was appearing . This lighthouse would facilitate and help the local sailors but also all the sailors going to and coming from nearby Hellespont Narrows. There for, a rocky cylindric tower with wide base, was built. The lighthouse, namely the torch which serves the sailing was placed at the top .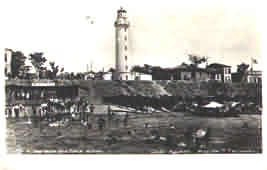 The construction of the lighthouse was under taken by the French Company of Lighthouses . The lanters were made after a contract with the Turkish Goverment which controled the area in that period of time.
It is not certain how long it took them to end with the construction. For sure , it started to lit for the first time in 1st of June 1880. At the very beginning, it worked with acetylene, and later with petrolenm using the method of incadencence. Since 1974 it works using electricity but spare bottles of acetylene in case of power failure , are available. Repairs and refits in the lighthouse's building were made in 1946 and 1955.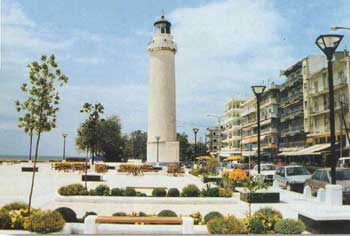 ..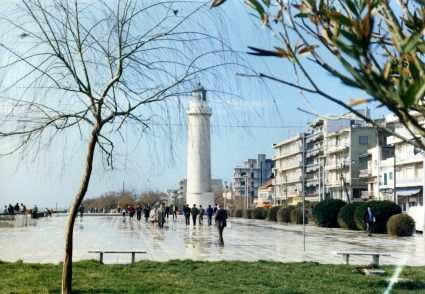 ..