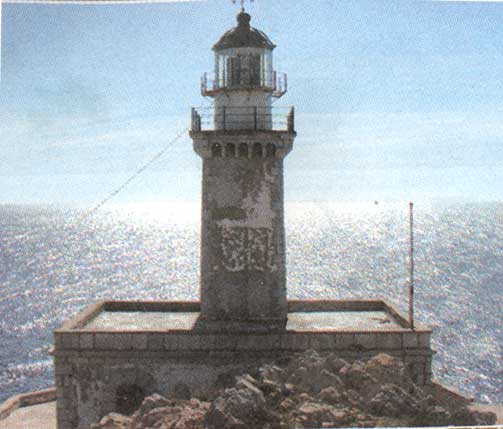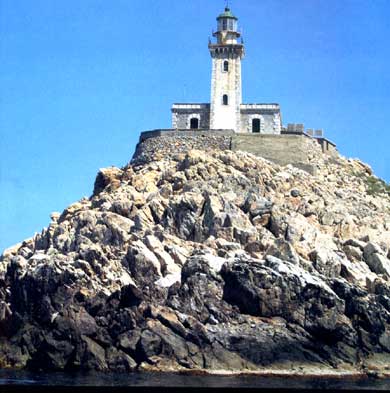 Other links:
http://www.mani.org.gr/arhitektoniki/far_tain/tain.htm and : http://www.mani.org.gr/fonimanis/2003/05_farof.htm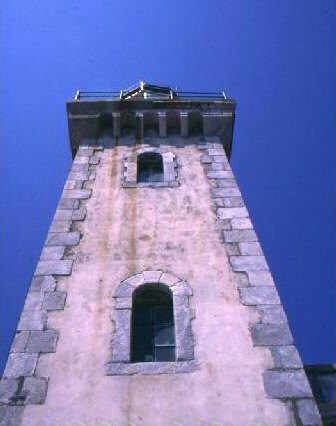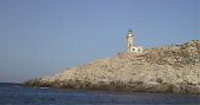 This lighthouse was manufactured in 1882. The altitude of his square stone tower is 16 metres and the height of focal plane is 78 metres. The light first worked on with petroleum (machine Sautter Lemonnier made in Paris 1887). The luminosity was 12 n. m. and height of Focal Plane about 41 m up to the sea level.Located in Cape Tenaro (aka Tainaro) or Kavo Matapa.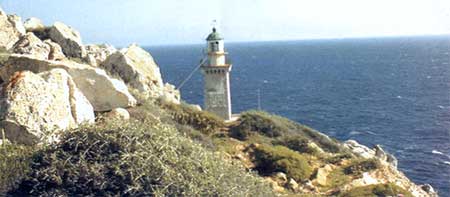 During the 2nd W.W. the light stayed dead until 1945 when Hellenic Navy decided to reconstruct the lighthouse network. On 1950 the Light supplied with electric power and the luminosity was 16 n. m. until 1984 when it completely automated (solar power) and luminosity 22 n. m. with a flash every 10". Nearest town is Gytheio (S.Peloponese).